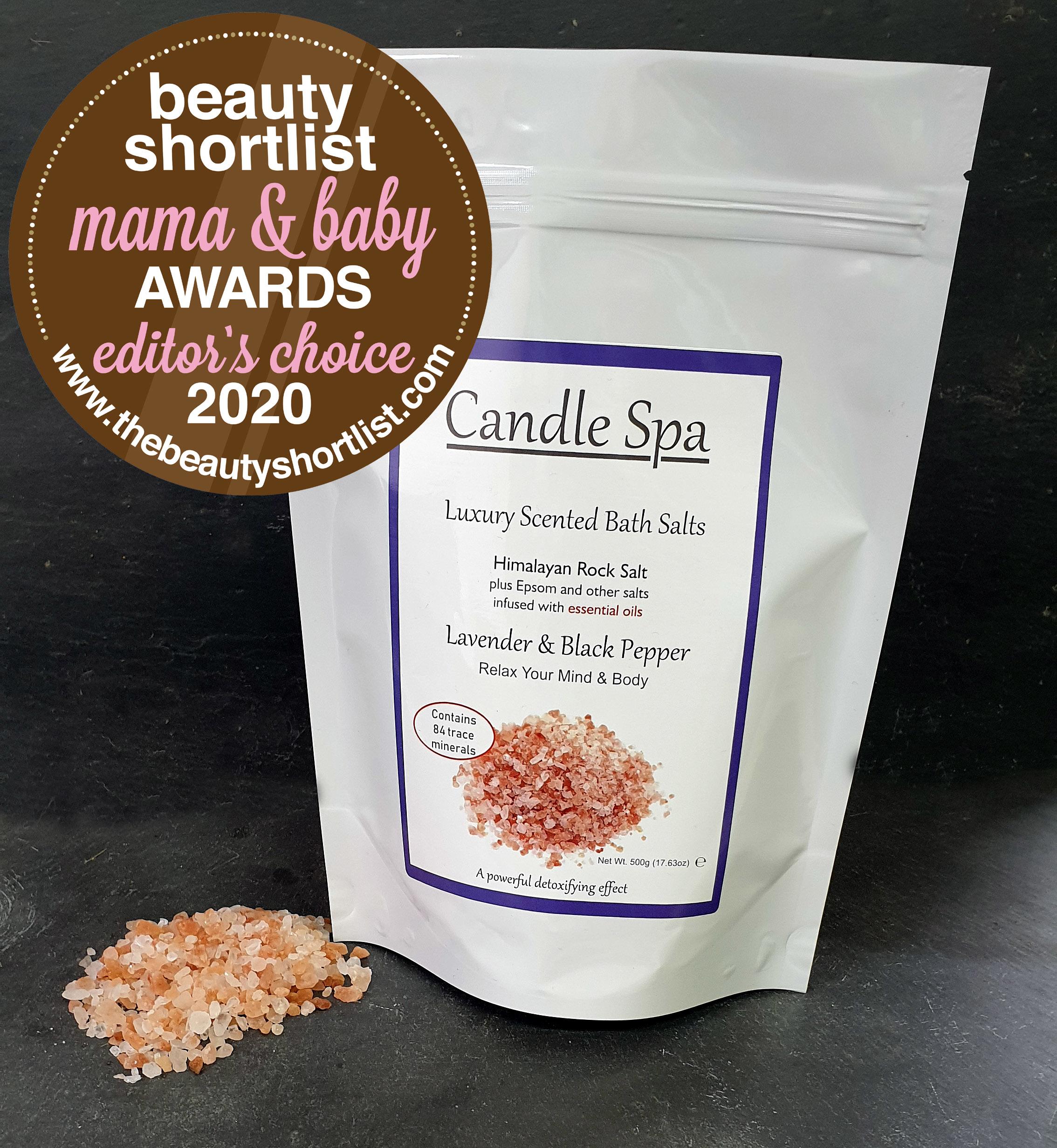 Candle Spa Bath Salts 500g - Lavender & Black Pepper
Product Description

AWARD WINNER - Cleanse and detox yourself, soaking in a warm bath with sea salt opens pores to help flush-out harmful toxins from the body and cleanse your skin naturally. Relax and enjoy the amazing combination of tranquil essential oils of Lavender mixed with Black Pepper for real bite.

Comes in a handy resealable pouch to retain the scent of the essential oils.

N.B. Himalayan Pink Salt is a natural product and colour may vary between batches. 

Ingredients: 

Himalayan Pink Salt, Epsom Salt, Sea Salt, Lavender Essential Oil, Black Pepper Essential Oil.