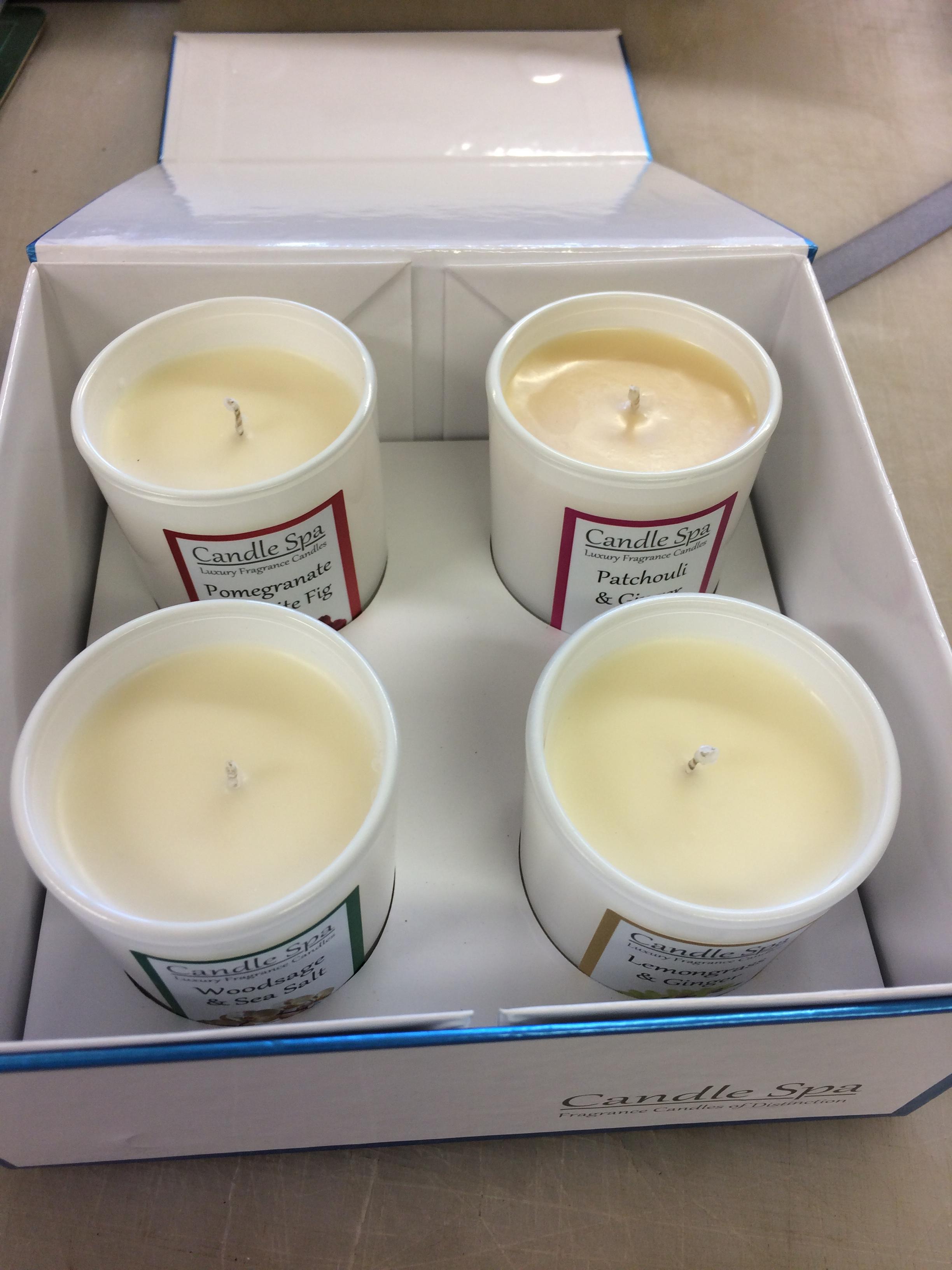 Quartet Votive Candle Set
Product Description

Enjoy a variety of our luxury scented candles in miniature with our four votive set. Each 9cl votive candle comes with it own chrome effect lid to keep it clean when not in use.

Makes a great gift for birthday or seasonal present. Simply choose the scent for each of the four votives to create your personal choice.