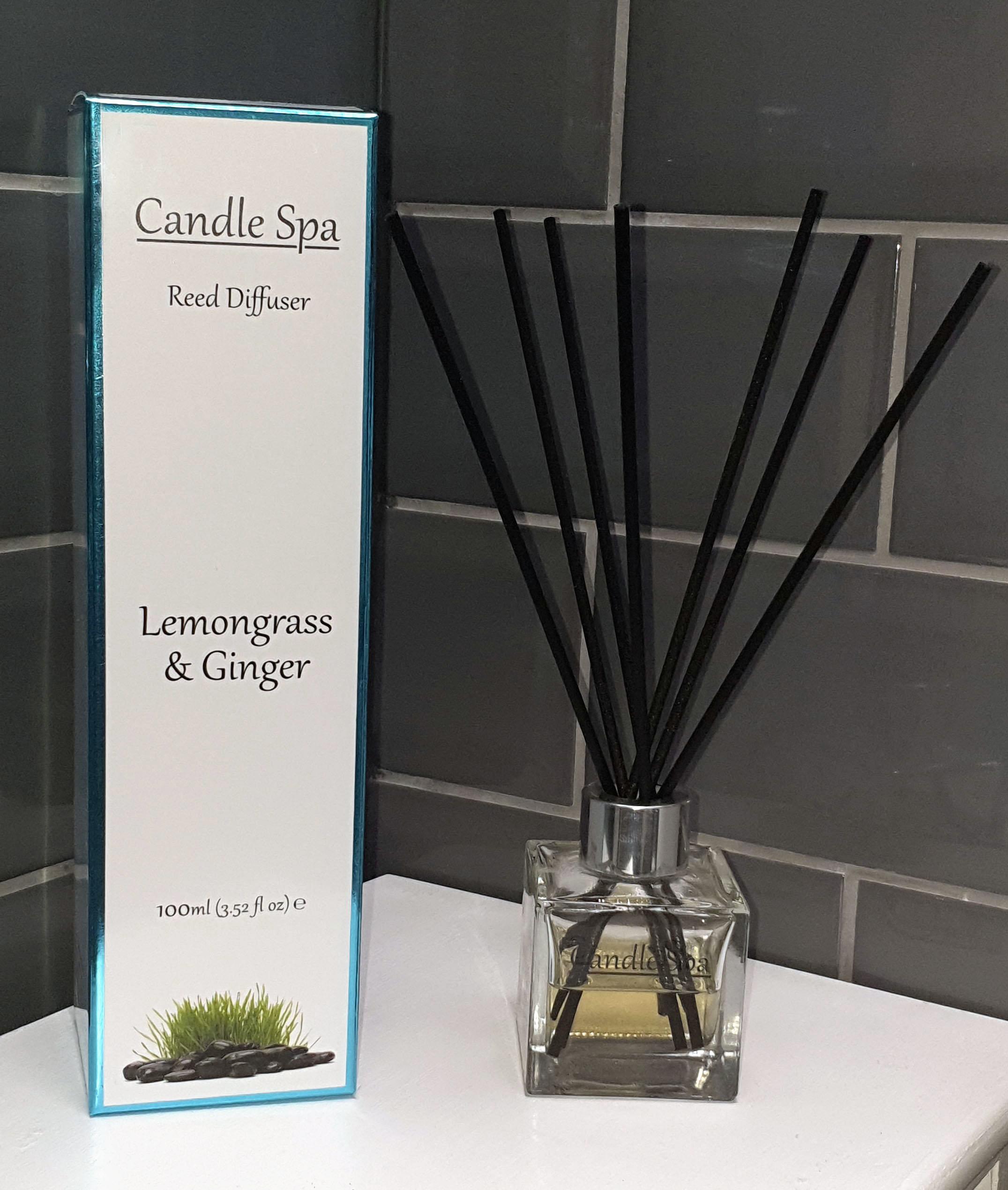 Candle Spa 100ml Reed Diffuser - Lemongrass & Ginger
Product Description

Stimulating and sensual - evoking the tranquil beauty of an exotic eastern garden. Top notes of tangy lemongrass, Sicilian lemons and juicy limes lead into a heart of spicy ginger root and grated nutmeg, and a hint of fragrant eucalyptus. Base notes include sensual patchouli, white woods and creamy vanilla. Lasts approx 3 months.

Special Instructions: Remove the bottle stopper and place the Fibre Reeds into the bottle and spread them for maximum diffusion into the air. The perfume will be drawn up through the Reeds in a day or so. You do not need to handle these Reeds or ever turn them upside down.

CONTAINS: 2,2-dimethyl-1,3-dioxolan-4-ylmethanol, Citral, Geraniol, d-Limonene)

.



May cause an allergic skin reaction. Toxic to aquatic life with long lasting effects.



W

ARNING: This product may damage fabrics and surfaces. Do not swallow. Keep out of reach of children and pets.