We love to reward our customers each time they purchase from our online store
Get Reward Points each time you shop on our website
You'll find the number of points per product shown to the right of the product price on each product page. This equates to 10 Points for every £1 spent
Points are automatically added to the account of every customer who has a registered account
Customers can then use the Reward Points that they've earn on previous purchases by redeeming them for a cash discount on their next order (subject to a minimum £5 order value)
Customers much have a minimum of 50 points before being able to redeem their points.
Points are not allocated to Shipping and cannot be used to reduce the cost of shipping.
How to Redeem your points
To redeem your points you must be logged into your account before looking at your shopping basket.
Then when viewing your basket, you can click on 'Redeem your points'.

This will then convert your points into their monetary value so you can see what their worth in cash redemption value. You can choose to apply this amount, or cancel it and keep your points to use another time if you wish.

If you decide to continue to redeem your points value, you will see the new lower cost of your order in the purchase summary.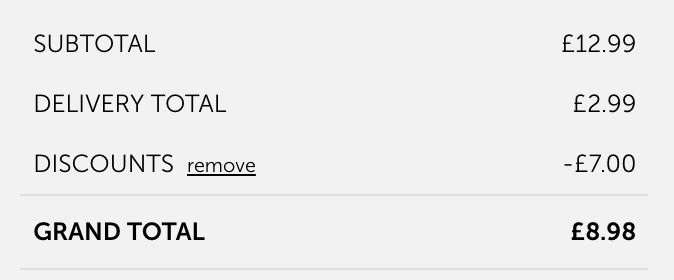 Simply proceed to complete the purchase of your order.