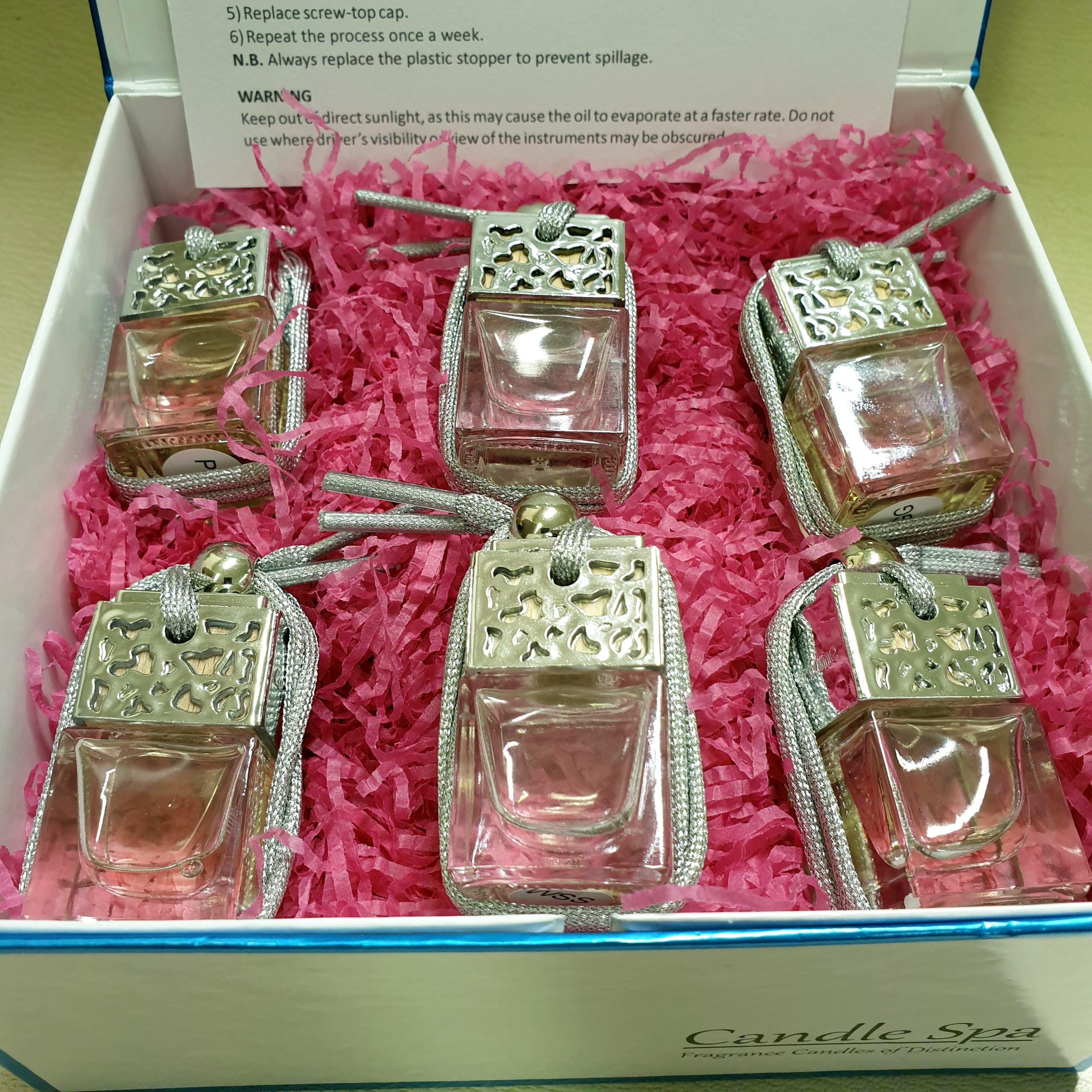 Candle Spa Boxed Set of 6 Micro Diffusers
Product Description

A set of six beautiful Micro Diffusers for your car, wardrobe or other small space, with Silver laced fretwork cap. Will make your car or small space smell great and it looks stylish too. The fragrances are made to the same standard as our full size diffusers and therefore have an excellent scent throw. 

N.B. 1. You can have 3 different fragrances (two of each). Simply select the fragrance you require for each of the 3 pairs of Micro Diffusers. You can have multiples of the same fragrance if you wish.

N.B. 2. If you wish to have your micro diffusers pack singly with instruction card and in organza bags, simply add a comment in the notes section of your order. 

Each Micro Diffuser lasts 6-12 weeks, dependent on positioning.

For ingredients please see individual Reed Diffusers.