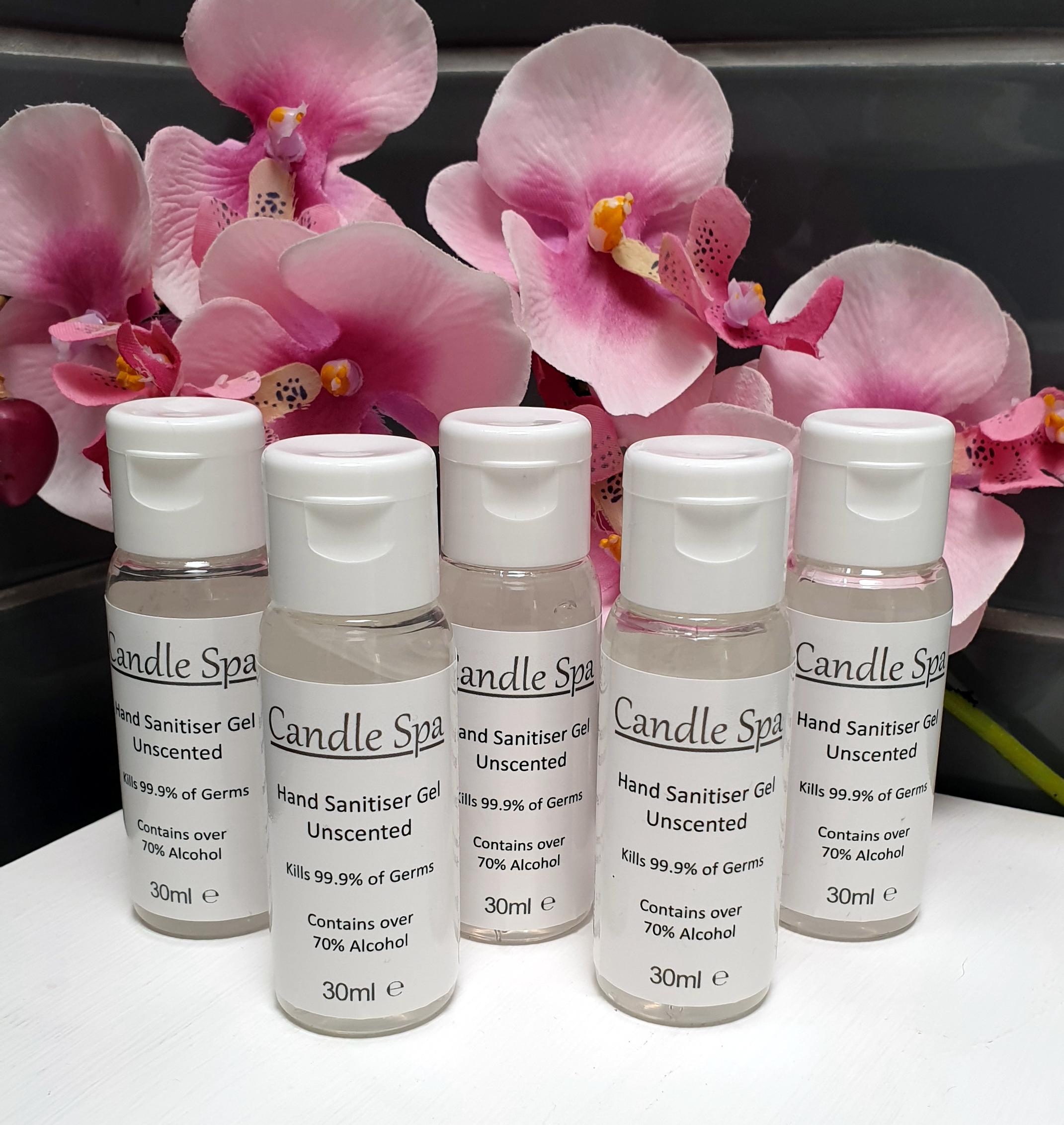 Candle Spa Unscented Hand Sanitiser Gel (Set of 5)
Product Description

Fast drying alcohol Hand Sanitiser Gel (70% alcohol) that kills 99.99% of bacteria and germs. N.B. This product is unscented. Refreshes and leaves hands feeling soft.

No water needed – perfect for the pocket, handbag, car, office or workplace.

Comes supplied in an organza bag.