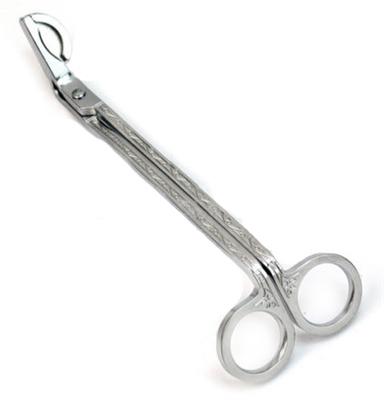 Candle Spa Stainless Steel Candle Wick Trimmer Scissors
Product Description

Trim the wicks with ease and avoid soot on your candle whilst lengthening it's life. Always trim the wick prior to lighting. If the wick becomes too long as the candle burns, blow it out and let it cool. Then trim the wick before re-lighting. 

Made of stainless steel for long life and durability. Length approx 21cm (7").