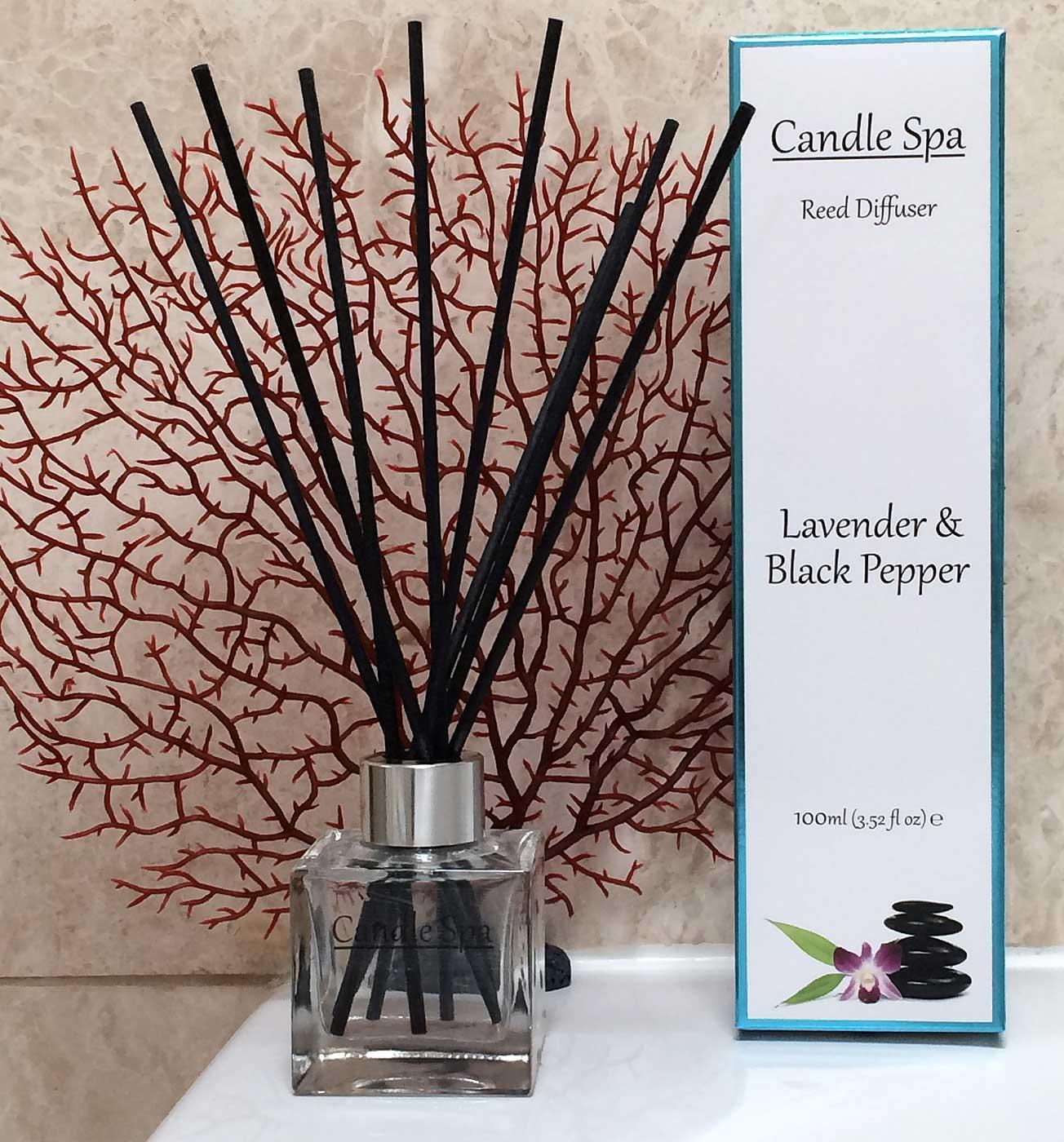 Candle Spa 100ml Reed Diffuser - Lavender & Black Pepper
Product Description

Relax with the amazing combination of Lavender mixed with Black Pepper to add a bite to any room in your home. Lasts approx 3 months.

SPECIAL INSTRUCTIONS: Remove the bottle stopper and place the Fibre Reeds into the bottle and spread them for maximum diffusion into the air. The perfume will be drawn up through the Reeds in a day or so. You do not need to handle these Reeds or ever turn them upside down.

INGREDIENTS: CONTAINS: 1-(1,2,3,4,5,6,7,8-Octahydro-2,3,8,8-tetramethyl1-2-naphthalenyl)ethanone, 2,2-dimethyl1,3-dioxolan-4-ylmethanol, Linalool. May cause an allergic skin reaction.



WARNING: This product may damage fabrics and surfaces. Do not swallow. Keep out of reach of children and pets.